Madison Hubbell And Adrian Diaz – 8 Years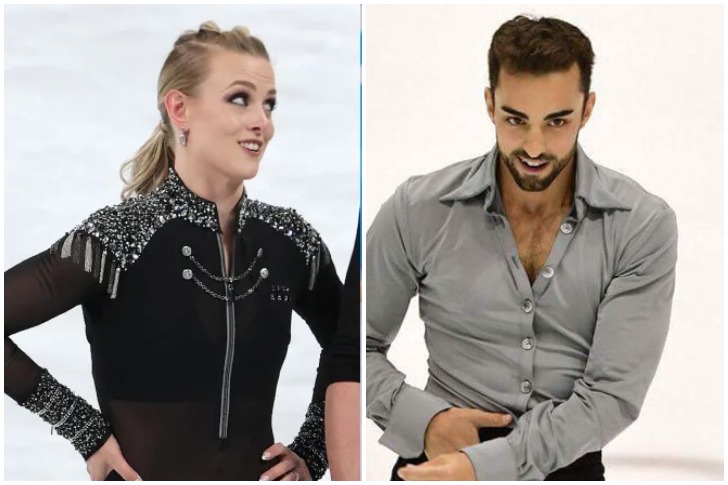 It's not unusual to hear about ice dancing partners falling-in in love – however, couples going against each other during competition is uncommon. Figure skaters Madison Hubbell and Adrian Diaz may be planning their upcoming wedding, but during the 2022 Winter Olympics in Beijing, they were competitors. Not much is known about the couple's relationship, only that Hubbell started dating the Spanish figure skater in 2014.
The pair announced their engagement in 2018, and it appears that their relationship is still going strong today, despite having different partners on the ice. The two-time Winter Olympics medalist rarely shares photos of her with her fiancé on her social media account, but when she does, it's always accompanied with a sweet caption.